We had an unexpected visitor at the Altec AIR manufacturing facility recently. It seems this bird (previously thought to be an owl) had been trapped in the shop for a few days. Some of the Production Associates had actually started calling him "Tom" because he seemed to enjoy dive bombing Associate Tom Mazorowicz throughout the day.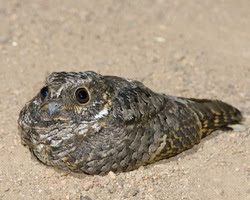 One morning, Associate Allen Hunter came upon what he thought was 'a dead bird' on the floor of the Monitoring Production Area. To all of our surprise, this little guy was still alive, but just barely.
During our efforts to provide aid to "Tom", Associate Danny Norris assisted me in getting a little water in him successfully. I then asked Associate Nora Aragon to see if she could track down the Birds of Prey Foundation located here in Broomfield, CO.
Upon contacting them, they made it a priority for us to meet with them at their facility. Apparently, this bird was the 583rd that had been admitted to their facility during 2020. They told us that each rescued bird cost them hundreds of dollars for rehabilitation.
I received a follow-up letter from the Birds of Prey Foundation which read:
"Good Morning Jeff. He actually is a Common Poorwill, not an owl although they do look a lot like owls for sure! He's a big bug eater and not a bird of prey. So far, he's doing better than when he came into the foundation. He has some head trauma that we are treating for, and was a little skinny. It will still be a while for rehab, so if you'd like to check back in a couple of weeks, I might have some more information for you then."
We are all wishing the best to "Tom" for a speedy and full recovery, as well as a big Thank You to the Birds of Prey Foundation. We surely appreciate your efforts!
What a great testament to what a group of people can accomplish together, working as a Team!