Promise to Our Customers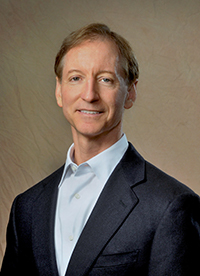 In 1929, my grandfather founded a company based on values that place the customer first and view people as our greatest strength. My father continued to grow the company utilizing the same basic principles and, over the years, those values have helped us earn the trust and confidence of our customers worldwide.
At Altec, we listen and create solutions for the challenges our customers face and remain committed to total customer satisfaction in all aspects of our business. However, to be truly successful, we believe there must be a set of clear and understood values. We consider the Altec Values to be critical to our long-term success. It allows us to create an environment that is focused on team, not individual success.
By following these same basic principles my grandfather established, Altec has grown to become an innovative, financially sound company that is leading the industry and setting the standard of excellence in design, manufacturing, sales and service.
Lee Styslinger, III
Chairman and CEO