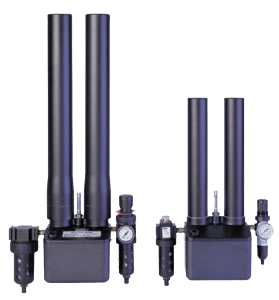 PHCA Series
Hydrocarbon Adsorbers
For Hydrocarbon-Free Air
Compact, regenerative Hydrocarbon Adsorbers capable of delivering up to 7.5 lpm of air with a Hydrocarbon content of less than 1 ppm. Designed for GC-FID and emissions monitoring applications
Accessories include an inlet particulate filter, inlet coalescing filter, outlet filter-regulator assembly, moisture indicator, flow meter, surge tank and sound suppression kit.
Standard Features:
Hydrocarbon-Free Air to less than 1 ppm
Continuous self-regenerative operation
Outlet flows to 15 liters/minute (31.8 SCFH)
Compact, lightweight aluminum construction
Low power requirement (35 watts)
Purge mufflers for quiet operation
Easy to install and no regular maintenance is required
Ideal for Laboratory, OEM and Point-Of-Use Applications
Optional Features:
General Specifications:
PHCA 12
PHCA 20
INLET Flow:


(lpm @ 100 PSIG)

8.9
27.0
OUTLET Flow


(lpm @ 100 PSIG)

2.0
7.5
Operating Pressure


(PSIG)

95 - 100
Inlet / Outlet Ports


(NPT)

1/4"
Power Requirements


(Per Model Voltage Option)

115 VAC, Single Phase, 50/60 Hz
230 VAC, Single Phase, 50/60 Hz
Dimensions:
Weight


(lbs)

Height


(in)

Width


(in)

Depth


(in)

PHCA 12
9
17
8
5
PHCA 20
19
25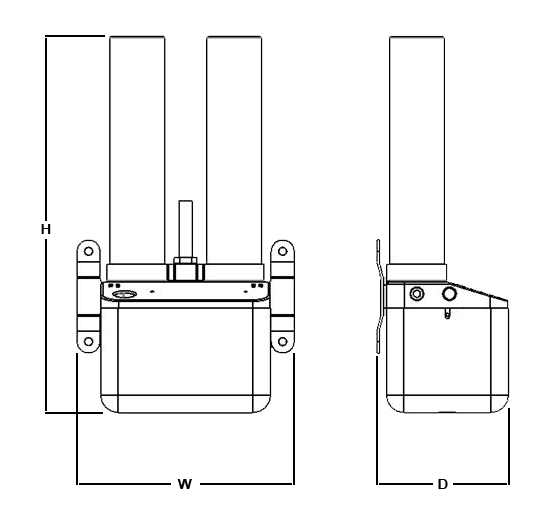 NOTES:
Contact Altec AIR for orifice sizing based on available Inlet Pressure (PSIG) and Outlet Flow requirements (lpm)
---
Need A Custom Sized Hydrocarbon Adsorber?
Contact Altec AIR for assistance selecting the right adsorber for your application.
All you need is the required dew point, operating pressure, and the required inlet or outlet flow rate.