Our Products
Altec AIR is dedicated to being your one stop resource for all of your Compressed Air Drying requirements. Whether your need is for Drying Industrial Compressed Air, the Distribution of Dry Air to Pressurized Telecom Cables or Antenna / Waveguide Systems, or Drying & Purification of Compressed Air for Laboratory applications, Altec AIR has the solution.

Contact Altec AIR
We are ready to help with whatever you may need. We'd love to hear from you!
Contact Us

About Altec AIR
Altec AIR is a market leader for Air Pressurization and Air Treatment Systems.
Learn More
Altec AIR Customer Testimonial – Abilene, KS
During a visit to a neighboring business, our new Customer saw an Altec AIR UA150 Refrigerated Air Dryer in-line with their air compressor package. What stood out to him was the "Made in USA" sticker. He just happened to be in the market for a new dryer for his tire business.
- Bob McKay
Account Manager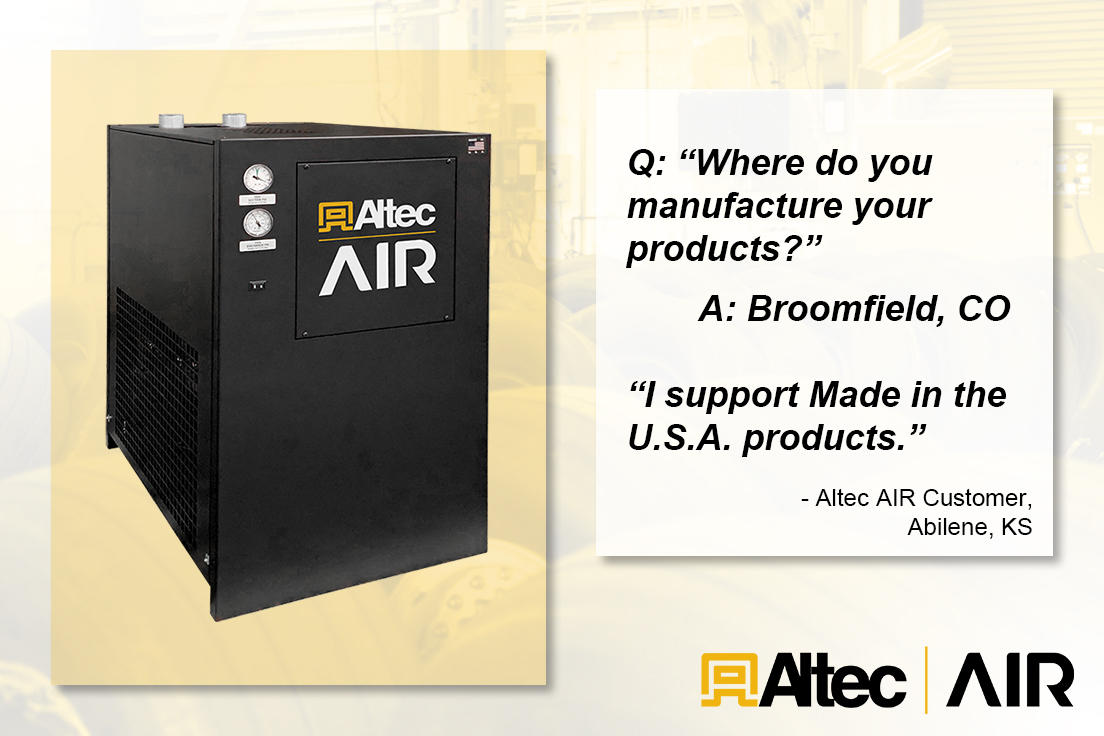 Inspired Teamwork Prompted by an Unexpected Visitor
By Jeff Allen
Teamwork can be realized in many forms. The key is to work together towards a beneficial end result. Check out our latest Blog Post, courtesy of Jeff Allen, where he describes some great Teamwork set in motion by the arrival of an unexpected visitor.