Our Products
Altec AIR is dedicated to being your one stop resource for all of your Compressed Air Drying requirements. Whether your need is for Drying Industrial Compressed Air, the Distribution of Dry Air to Pressurized Telecom Cables or Antenna / Waveguide Systems, or Drying & Purification of Compressed Air for Laboratory applications, Altec AIR has the solution.

Contact Altec AIR
We are ready to help with whatever you may need. We'd love to hear from you!
Contact Us

About Altec AIR
Altec AIR is a market leader for Air Pressurization and Air Treatment Systems.
Learn More
Altec AIR Customer Testimonial – Johnstown, PA
"Our company prides itself on being a valuable extension of what you do. We completely understand that our customers have a lot of responsibilities, so we work to be a great partner every day. I believe this has been the key to our success."
- Gregg Lesniewski
Account Manager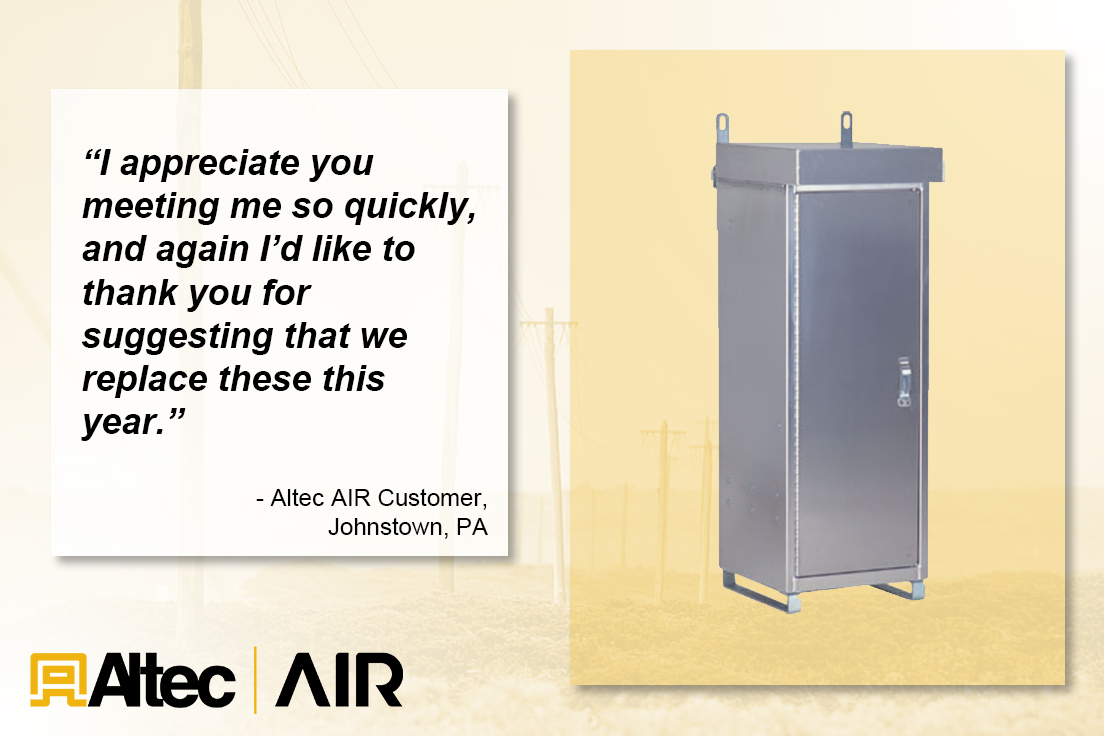 My View Every Morning
By Katherine Crane
Working at the Altec AIR Manufacturing Facility in Broomfield, CO has its perks. Check out this Blog Post by Katherine Crane, where she shares one of her favorites.