Our Products
Altec AIR is dedicated to being your one stop resource for all of your Compressed Air Drying requirements. Whether your need is for Drying Industrial Compressed Air, the Distribution of Dry Air to Pressurized Telecom Cables or Antenna / Waveguide Systems, or Drying & Purification of Compressed Air for Laboratory applications, Altec AIR has the solution.

Request Quote / Information
Need some Sales or Technical information? We look forward to helping you find solutions.
Submit Request

Contact Altec AIR
We are ready to help with whatever you may need. We'd love to hear from you!
Contact Us

About Altec AIR
Altec AIR is a market leader for Air Pressurization and Air Treatment Systems.
Learn More
Altec AIR Customer Testimonial – Tipp City, OH
We recently visited one of the largest Refrigerated Air Dryer shipped to date by Altec AIR. The Dryer is a UA1600A model, installed at a manufacturing facility in Tipp City, OH that specializes in metal stamping for the automotive industry.
When we asked our Customer why they chose an Altec AIR Refrigerated Air Dryer, they said they had bought a previous model, by Macair, 5 years ago and it has worked flawlessly. They added that they like the simple, easy to understand operation & design.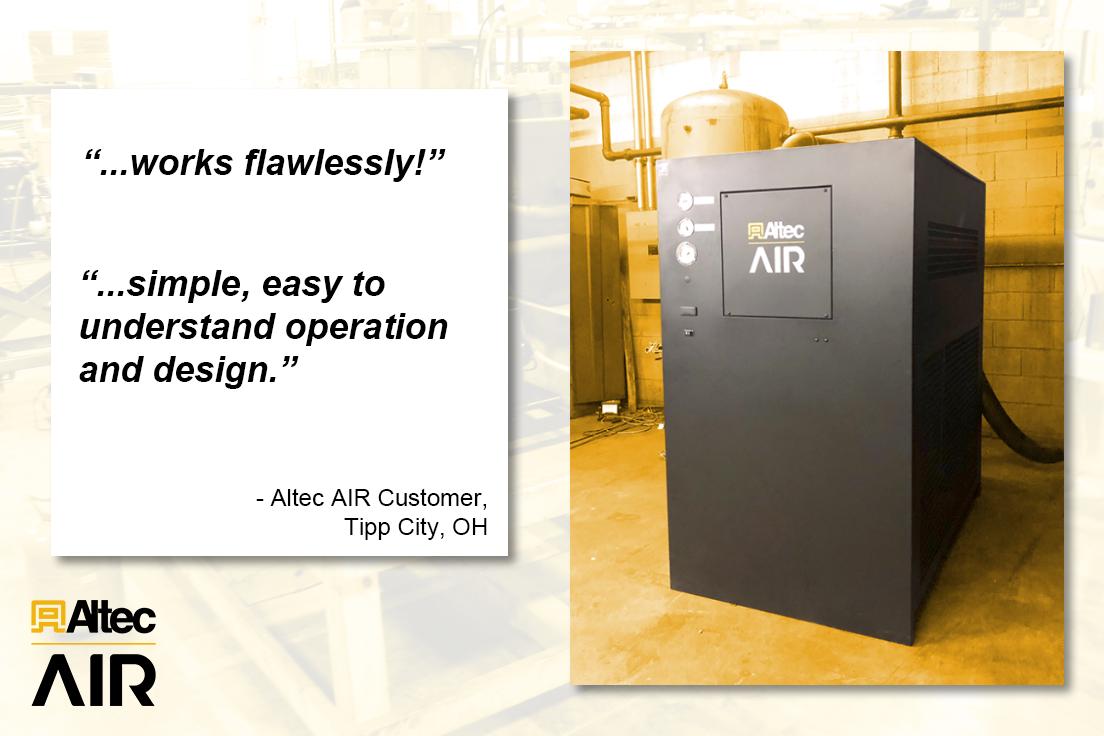 Utilizing Smaller Point-of-Use Desiccant Dryers to Minimize Purge Energy Consumption
By Jim DiMaiolo
As featured in the October, 2020 edition of
Compressed Air Best Practices Magazine.