Here at Altec AIR, we have a truly wonderful Social Committee. They have really done a great job making sure that the 2021 calendar has been loaded up with fun, engaging activities for all of our Associates. Whether it's lunchtime hikes, cook-offs, fancy parties, and everything in between, they are really bringing attention to some of our Core Values, like Enjoyment of Work, Family, & Teamwork.
This time around, they came up with a very creative idea for a Tailgate Lunch. For this event, they encouraged small groups of Associates to work together to set up a 'tailgate' table with a delicious and festive array of goodies for the entire team to share. Themes for each table were up to the whim and wit of their creators, and boy did these groups bring the goods!
One team of die-hard Colorado Avalanche fans had an impressive display of Collectables including some wonderful autographed pieces and a commemorative Stanley Cup of past Avs Championship season(s). And for some traditional (and not so traditional) tailgate fair, snacks in the form of Beer Nuts, Chips & Salsa, and even hockey puck-like Ding-Dongs were available as part of their table.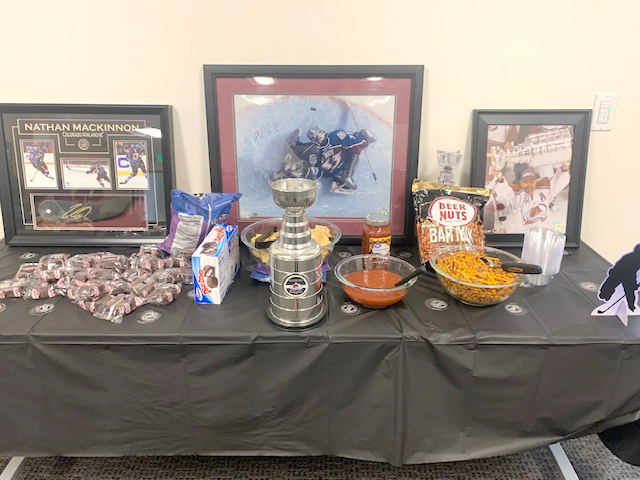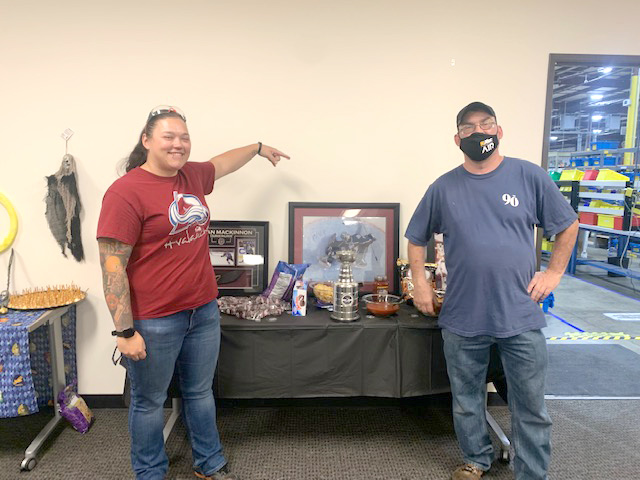 Another table was piled up with sweet Colorado Avalanche Jerseys. This is quite a collection of great fan-wear of some of the best players in all of hockey. GO AVS!!!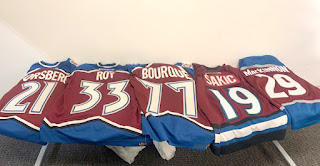 Yet another team shared their love of Harry Potter to the table (pun intended). Whether you are Gryffindor or Slytherin, you can certainly appreciate the creative elements brought to this display. From Quidditch elements, to Magic Wands, to patches for each of the respective magic houses, and more, this team's knowledge and passion for all things Hogwarts was evident. Among the snackables were things like cups of potion (non-alcoholic I'm sure), Reese's Cup brooms, and even Ferrero Rocher Golden Snitches.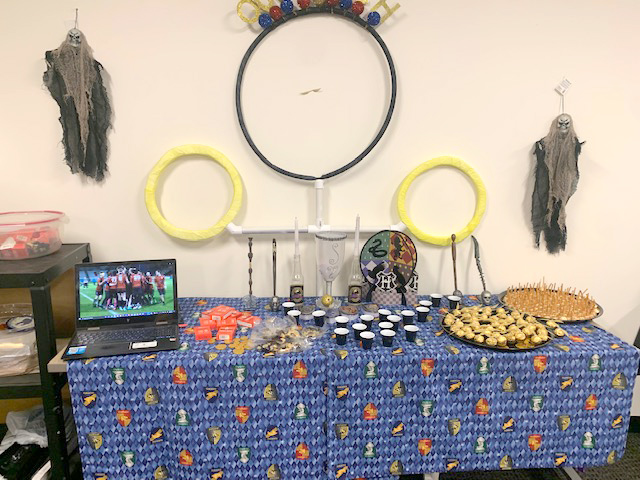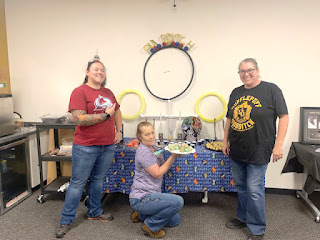 While this event was surely fun for all those that participated, it went even deeper in allowing us to share and get to know even more about the people that we work along-side everyday. It was a wonderful opportunity to gain even more insight into what our teammates are made of, what they are passionate about. And what better way to get to know the people you spend a great deal of time with throughout each week, than to share in their interests?
Events like this are really what our Social Committee has done such a great job of - bringing people together to share in something that goes beyond the workday. We want to give them a great big shout out to let them know how much we appreciate their efforts. By creating these types opportunities for the Altec AIR Associates, they are allowing us all to further build relationships, comradery, and Teamwork.