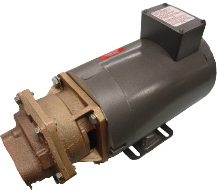 Compressor Rebuild & Repair Service
Our Goal: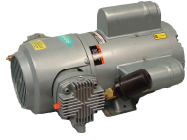 At Altec AIR, we take pride in being able to offer the best quality rebuild & repair services, with the fastest turnaround time in the business. What separates us from our competitors is that we service all other manufacturers' Compressors, not just our own. We always aim to provide the highest level of service to our customers, at a competitive price.
The Rebuild / Repair Process:
Compressor Rebuild / Repair is more to us than just changing out parts - it's a quality process. Each Compressor we receive goes through a six step process to ensure that it is fixed quickly, cost effectively, and to the highest level of industry standards.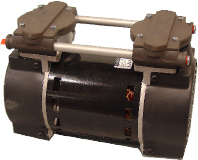 Identify - Make, Model, Location, & Configuration details are all tagged on the Compressor.
Evaluate - The Compressor is performance tested to determine problem areas.
Repair - The Compressor is repaired using the highest quality parts available.
Test - The Compressor is put through extensive bench testing prior to leaving our facility.
Clean - The Compressor is cleaned to look its best. Water-Sealed Compressors are fitted with block plugs to prevent debris from entering into the ports which could damage the internal components.
Return - The Compressor is then shipped, picked up, or delivered back to you, our Customer.
Requesting Service for your Compressor: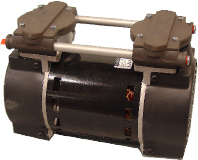 Call us at 1-800-521-5351, option #3
OR
Email us at sales@AltecAIR.com
Speak with one of our friendly associates to setup up your Customer Account, or provide existing account information.
Go over details & the options that best fit your needs:

No Hassle Box Shipping System 1
New compressor motor replacement (EBR) 2
Pre-approval or repair cost criteria 3

Each repair request will be given a unique RMA number. Please include this number with your Compressor.
If you chose to use our No Hassle Box Shipping System, a box will arrive with all the necessary hardware to ship your Compressor back to us.
Repair requests are processed on a first come, first served basis.
Any issues that arise during the repair process will be communicated to you unless other options have been predetermined.
1 No Hassle Box Shipping System - Altec AIR supplies our Customers with a heavy duty shipping box, insert, wooden mounting base, hardware, and to/return shipping label. You can then provide your UPS shipping account, elect to use Altec AIR, or provide your own shipping means.

2 EBR (Economically Beyond Repair) - Sometimes an item is too costly to repair where the most economical choice would be to replace it. If a repair is too costly to fix, it can be replaced with an identical replacement, with the exact configuration that it was received. Altec AIR offers our Customers this option during the repair process to save you time and money.

3 Pre-Approval - We understand that our Customers have busy lives and don't always have time to approve work on a daily basis. We recognize this and allow you to streamline the repair process by setting limits or thresholds on the repairs. This allows us to work through the repairs faster knowing your expectations ahead of time.