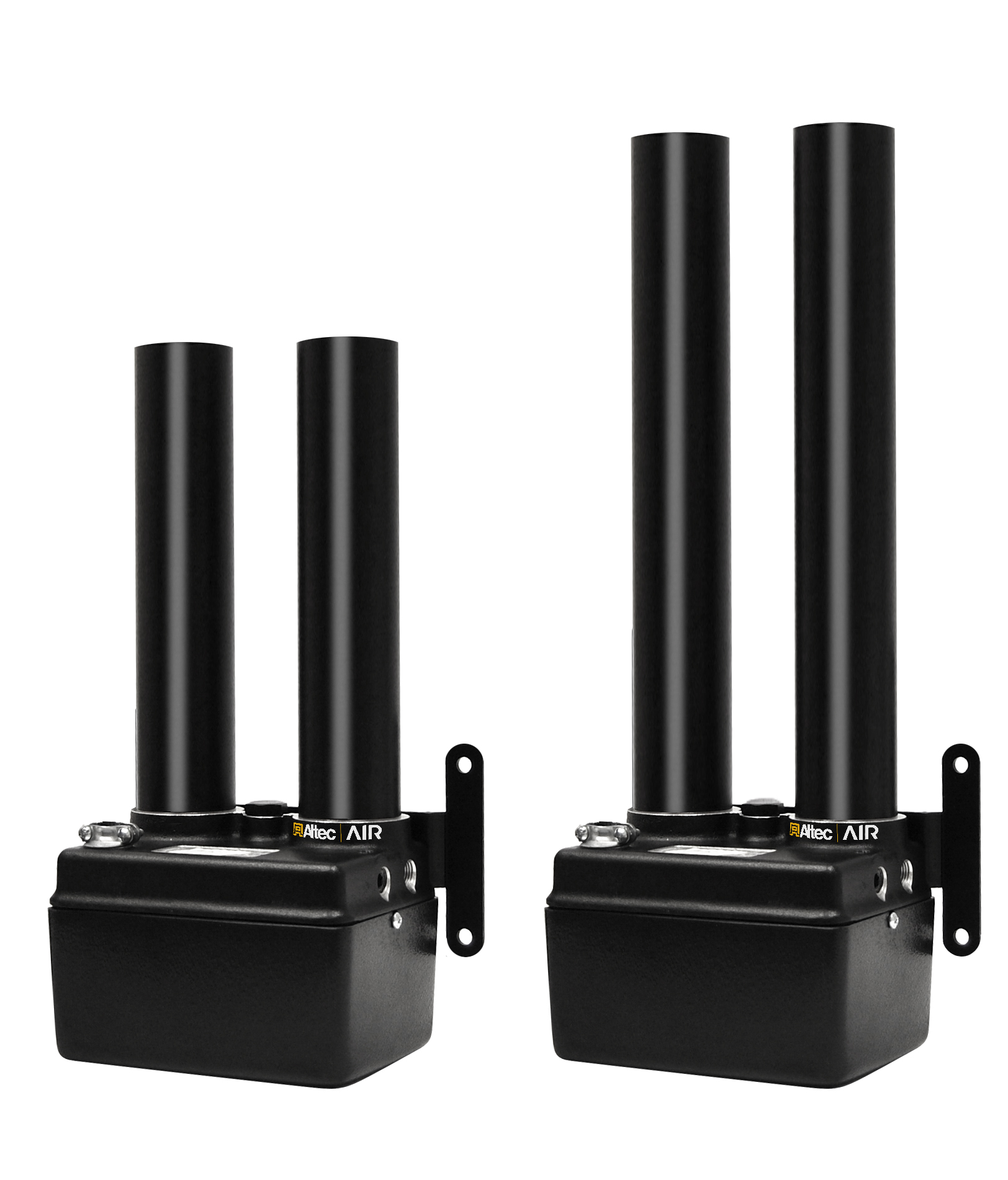 VCD Series
CO2 Adsorbers
For Dry, CO2-Free Air to 99 lpm
The VCD Series Carbon Dioxide Adsorbers are designed to remove CO2 from compressed air. The Adsorber does this by using media beds featuring 13X molecular sieve in a pressure swing adsorption process. Adsorbed moisture and CO2 are vented to atmosphere while dry CO2-Free air is provided at the outlet port.
Design Features includes direct acting solenoid valves for positive shifting and reliable flow control, fixed orifice designed for consistent, trouble free purge flow. Components are easily serviced and field replaceable, continuously self-regenerative operation. Standard voltage is 115 VAC, & 230 VAC is available as an option. Standard operating pressures from 50 to 150 psig.
Standard Features:
Outlet CO2 content to less than 1 PPM
Outlet H2O content to less than (-100°F dew point)
Compact and lightweight design requires less space
Solid state timer with built-in memory for energy savings come standard
NEMA 1 Electrical
Purge mufflers and power cord come standard
Optional Features:
General Specifications:
VCD3
VCD4
INLET Flow:


(lpm @ 100 PSIG)

40
95
PURGE Flow


(lpm @ 100 PSIG)

17
35
OUTLET Flow


(lpm @ 100 PSIG)

23
60
*Capacities are based on inlet conditions of 70°F, 100% RH, and normal ambient CO2 levels of approximate 375 ppm
Inlet / Outlet Ports


(NPT)

1/4"
Power Requirements


(Per Model Voltage Option)

115 VAC, Single Phase, 50/60 Hz
230 VAC, Single Phase, 50/60 Hz
Maximum Temperature
120°F ambient
Maximum Pressure
150 PSIG
Outlet CO2 Concentration
Less than 1 ppm
Outlet H2O Concentration
Less than 1 PPM (-100°F dew point)
Dimensions:
Weight


(lbs)

Height


(in)

Width


(in)

Depth


(in)

VCD3
9
16.1
8.0
4.8
VCD4
14
24.1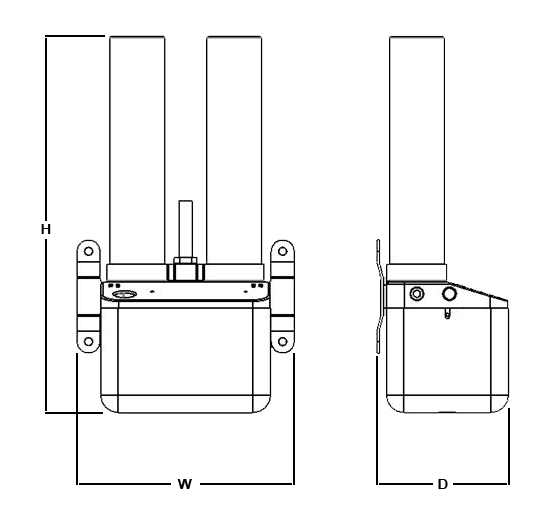 NOTES:
Recommended Filtration on INLET -
Lubricated Compressor: 5.0 Micron Filter and 0.01 Micron Filter
Non-lubricated Compressor: 5.0 Micron Filter

---
Need A Custom Sized CO2 Adsorber?
Contact Altec AIR for assistance selecting the right adsorber for your application.
All you need is the required dew point, operating pressure, and the required inlet or outlet flow rate.