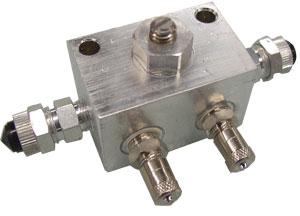 Additional Accessories
Moisture Separator / Manual Dryer - PPEC548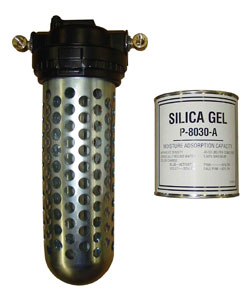 PPEC548
Easily and quickly serviced
Color change of the desiccant provides an instant status of the compressed air system
No power required
Includes 1.6 lbs desiccant (Silica Gel)
Pressure Shut Off Valve - P8525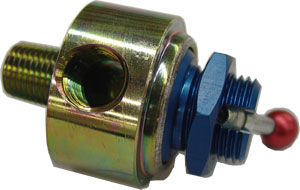 P8525
This versatile indoor valve controls flow to an individual cable without blocking flow to adjacent valves or cables. Neoprene diaphragm (toggle actuated) bears against a smooth brass seat for positive closure.
By-Pass Valve - PPEC725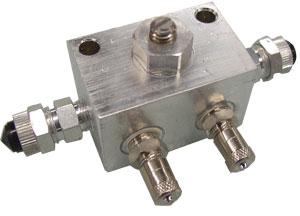 PPEC725
Equipped with a shut off valve which is used for constructing a by-pass across a pressure plug using 3/8" O.D. plastic tubing.
3/8" O.D. Tube Fittings
Brass/Tin or Cadmium Plated
Valve Repair Tool - PPEC506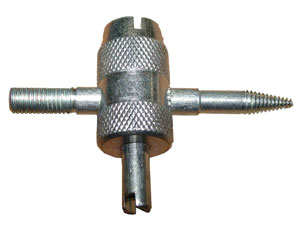 PPEC506
Multi-purpose design includes wrench to remove valve cores, tap and tread-cutting die to remove burrs from valve stem threads. Can be used to install valve into cable sheath.
Pressure Testing Hose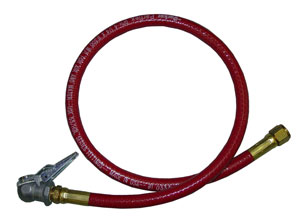 P08026
Designed to move gas from a pressure testing regulator to an inlet valve.
Snap-on chuck
1/4" coupling
| | |
| --- | --- |
| | Length |
| P08206 | 2.5' |
| PPEC507A | 8' |
Cable Buffering Hose & Kit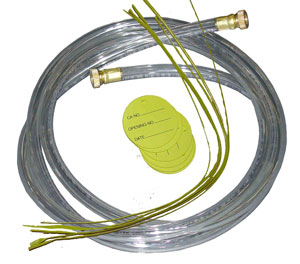 PPEC730
Used as a pneumatic jumper between the pipe valve and cable valve to provide a buffering pressure source to a cable during splicing activity
| | |
| --- | --- |
| | Description |
| PPEC729 | Hose only |
| PPEC730 | Hose & 6 tags/ties |
Automatic Shut Off Valve (Check Valve) - PPEC724A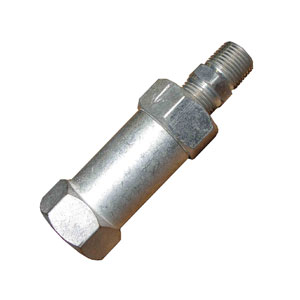 PPEC724A
Designed for installation between air pipe and the manifold assembly to protect cable pressures when breakage or other damage to the feeder pipe threatens loss of pressure.
1/8" FTP port
1/8" MPT connector
Brass/Tin or Cadmium Plated