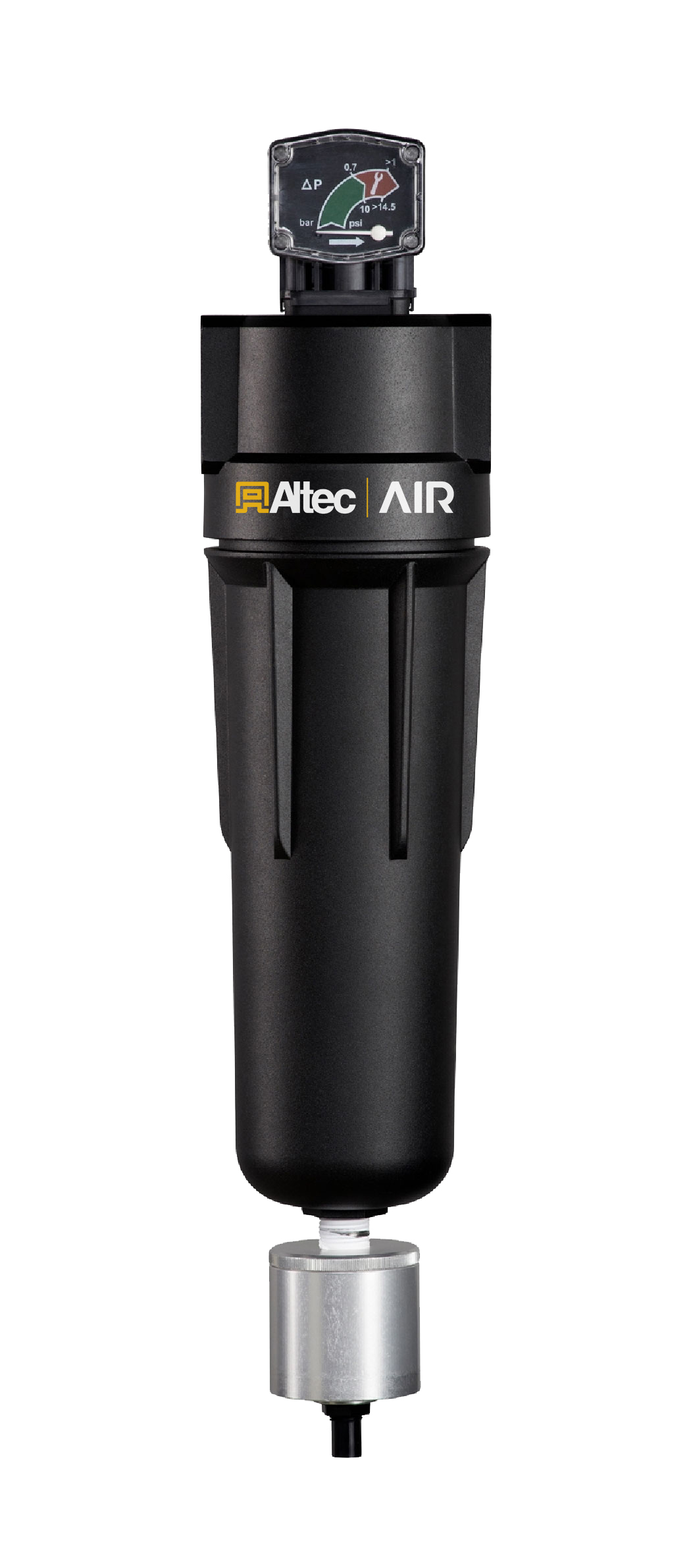 H Series
Compressed Air Dryer
Filters & Elements
40 to 1300 SCFM
Altec AIR's H Series Compressed Air Filters are rated for high efficiency and can help protect your compressed air systems from contaminants; removing dirt, oil, and water aerosols that can cause compressed air dryers to malfunction or decrease in dying efficiency. Our Air Filters will help reduce equipment downtime, improve product quality, and extend the life of your pneumatic equipment, while improving the efficiency of your compressed air system.
Standard Features:
Include External MD50 Auto-Drains
Include Differential Pressure Gauges
Full Aluminum Body Design for Improved Corrosion Resistance
Maximum Pressure - 200 PSIG
Maximum Inlet Temperature - 150°F / 82°C
Optional Features:
Grade P - Particulate Pre-Filter - 3 Micron Particulate
Grade C - Oil Removing, General Purpose - 0.01 Micron Coalescer, 1.0 ppm Oil Content
Grade E - Oil Removing, High Efficiency - 0.01 Micron Coalescer, 0.01 ppm Oil Content
Grade A - Oil Removing Absorber 0.003 ppm - Oil Content
* Click the Filter Elements Tab (above) to view Filter Element Grade Details
General Specifications:
H40*
H60*
H100*
H175*
H250*
H385*
H635*
H1000*
H1300*
MAX Flow Capacity


(SCFM @ 100 PSIG)

40
60
100
175
250
385
635
1000
1300
Inlet / Outlet Ports


(NPT)

1/2"
3/4"
1"
1-1/2"
2"
2-1/2"
3"
Replacement Element
E40*
E60*
E100*
E175*
E250*
E385*
E635*
E1000*
E1300*
* Denotes Element Grade
Dimensions:
Weight


(lbs)

Filter & Drain Height (H1)


(in)

Gauge Height (H2)


(in)

Width


(in)

H40*
2.2
14.5
3.0
3.6
H60*
H100*
2.6
18.5
4.7
H175*
H250*
10.8
23.5
H385*
26.0
28.5
6.0
H635*
36.0
38.5
7.0
H1000*
H1300*
* Denotes Element Grade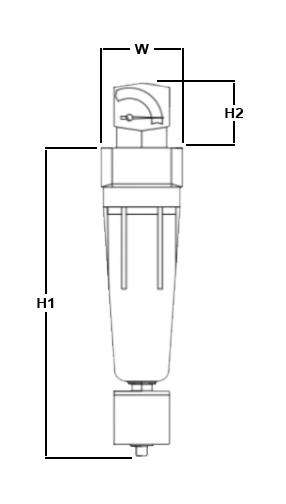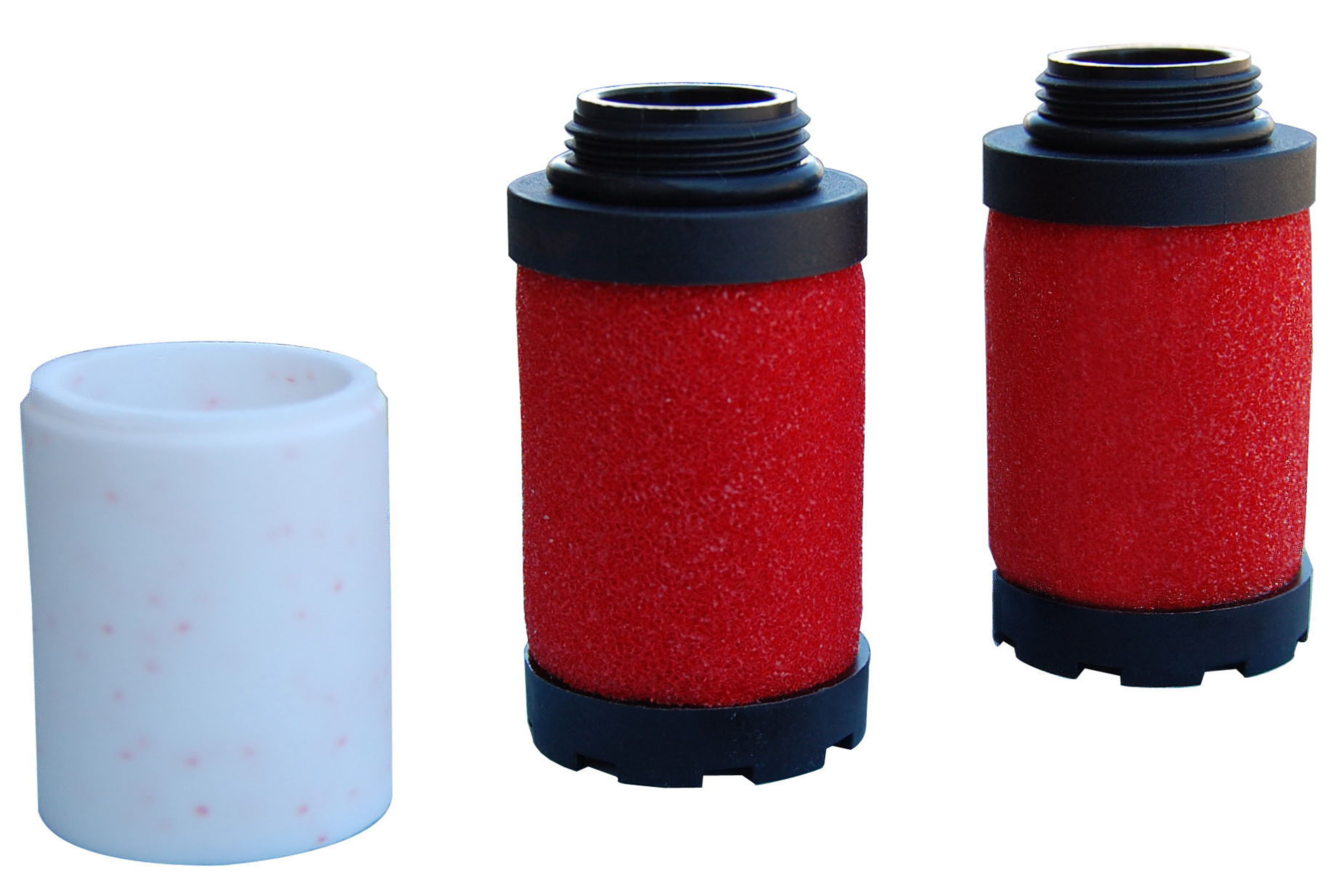 Altec AIR's H Series Replacement Filter Elements will keep your H Series Filters working at their optimal performance. With a wide range of Element Grades, these help protect your compressed air systems from a broad range of harmful elements. Regularly replacing the Filter Elements, as required per your application, will help ensure the performance and longevity of your compressed air systems.
* Element Type Grade Codes:
Grade P


Particulate Pre-Filter

Grade C
Coalescing Oil Removing
General Purpose
Grade E
Coalescing Oil Removing
High Efficiency
Grade A
Coalescing Oil Removing
Absorber
Maximum Particulate Removal


(Micron)

3 µm
1 µm
0.01 µm
N/A
Maximum Oil Vapor Concentration


(PPM @ 70°F)

N/A
0.100
0.010
0.003